What it is
Sometimes you may have a protein sequence and you want to model it on a specific template of your choosing. Perhaps you have a newly solved structure that's not in the Phyre database or you have some biological information that indicates your chosen template would produce a more accurate model than the one(s) automatically chosen by Phyre.
One to one threading allows you to upload both a sequence you wish modelled AND the template on which to model it.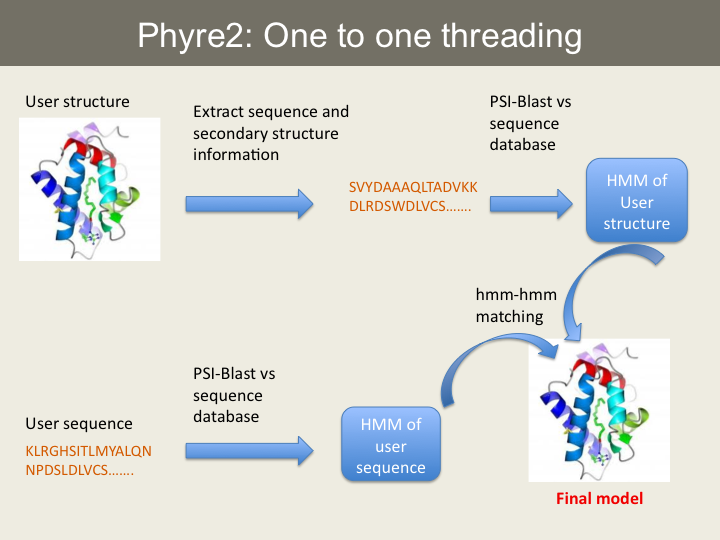 Results and interpretation
Unlike ordinary Phyre results, one to one threading does not of course produce a list of hits. Instead you will be presented by an alignment view and a model of your protein together with some information on the confidence of the match.