<![if !vml]>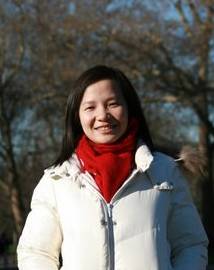 <![endif]>HANG T T PHAN
Structural Bioinformatics Group
Division of Molecular Biosciences
Faculty of Life Sciences
Imperial College, London
SW7 2AZ
Email: hang.phan07@imperial.ac.uk
I am a first year PhD student in the Structual Bioinformatics Group under the supervision of Prof. Micheal J.E. Sternberg. Previously I was in Japan for my first degree, at the Department of Information and Systems Engineering at Kanazawa University. I have just finished my Msc Degree in Bioinformatics at Imperial College London.
RESEARCH INTEREST
My interests vary from microarray data analysis to phylogenetic problems in tree inference, model parameter inference of biological systems as well as using the sequencing data to understand the differences between the genomes of different species. Currently I am looking at the problem of protein-protein interaction (PPI) networks and its application to infer protein functions.
ACKNOWLEDGEMENT
I am thankful to the Wellcome Trust for its generous fund for my 4-year PhD at IC. Meanwhile, I am also grateful to the SOF award and the Rector's award to help me to fill the gap between the oversea/home tuition fee.